Prayer of the Heart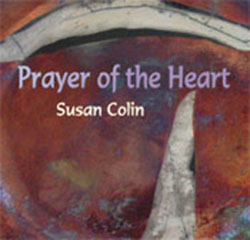 Aren't all prayers from the heart?
Not necessarily. You can spend hours, years, sitting in services, saying the words but thinking of other things. And then you notice a phrase in the siddur, or you see someone across the sanctuary weeping, or smiling at a loved one. Your heart fills with thanks, or praise, or perhaps you ask for wisdom. Then you're really praying.
All songs are available for download via iTunes, CDBaby, and OySongs.