The Work of a Lifetime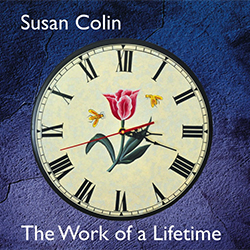 This is the Jewish music for everyone. English and Hebrew weave through melodies and arrangements that bring out the best of traditional and contemporary sensibilities. With rich harmonies and crystalline solo vocals, Susan Colin shows us her voice can go anywhere. Using liturgy, some songs are perfect for lifecycle events (weddings, bar mitzvahs) or worship settings (Adonai Oz, Blessings). Other songs touch on the human experience (I'm Sorry, Tallit, The Work of a Lifetime). And don't forget to Call Your Mother.
All songs are available for download via iTunes, CDBaby, and OySongs.