Be Strong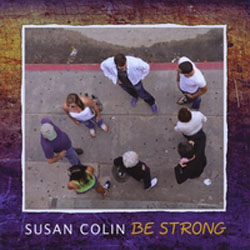 This is the Jewish music for everybody, doing what music does best. Gorgeous vocals, beautiful music, universal themes of life, hope, love, healing, and joy all come together to inspire and uplift.
You'll dance, you'll cry, you'll rock out in the car. Share it with your friends, your kids, your parents. From the gentle harp to the rocking guitars to the Gospel vocals and everything in between, this album will have you humming. And smiling.
All songs are available for download via iTunes, CDBaby, and OySongs.
* - Shalshelet Award (2010)